Mingo Extended Learning Center
Mingo Extended Learning Center is a career technical education center that specializes in career training for the following industries: Electrocardiograph Technician, Phlebotomy Technician, and Practical Nursing. For more information about any of these programs, please reference the information below.
OFFERING THE FOLLOWING PROGRAMS
Electrocardiograph Technician
Is a career in healthcare right for you? Get the skills you need to work in the exciting and fast-growing health care industry as an EKG Technician. As an Electrocardiograph Technician student, you will get hands-on technical training to become skilled in administering ECGs, stress tests, ambulatory monitoring, and providing essential direct patient care services. Listen to your heart and jump start a healthy career by enrolling today!
Looking for a quick and affordable way to start a rewarding career in the healthcare industry?
The ACE Phlebotomy Technician program prepares you to work in a variety of healthcare facilities as an important member of a clinical laboratory team. The Phlebotomy Technician program will train you to perform venipunctures, or collect blood from patients, for testing, transfusions, research, and blood donation purposes. Fast-track your career as a certified phlebotomist by enrolling in ACE today!
Turn your passion of helping others into a successful career as a Licensed Practical Nurse (LPN). The ACE Practical Nursing program is designed to help you enter the medical field with the hands-on learning and clinical experience you need to stand out in the job market.
You will gain relevant skills for the health care field, including measuring vital signs, performing wound care, pharmacology, medication administration and intravenous therapy. Upon completion of the program, you are eligible to take the national exam to obtain licensure as a Licensed Practical Nurse (LPN). Enroll in the ACE Practical Nursing program today to gain the skills you need to make a difference in patients' lives!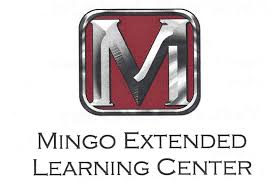 165 Bulldog Boulevard
Delbarton, WV 25670


PHONE: (304) 475-3347
*Supplementary adult learning opportunities can be found at Mingo Extended Learning Center - https://www.mingoschools.com/Domain/15
**State and national certifications/licensures available where applicable.