Fred W. Eberle Technical Center
Fred W. Eberle Technical Center is a career technical education center that specializes in career training for the following industries: Certified Welder, Commercial Driving, Cosmetology, Diesel Mechanic, Electrical Technician, and Practical Nursing. For more information about any of these programs, please reference the information below.
OFFERING THE FOLLOWING PROGRAMS
Get the welding skills that employers demand! The ACE Certified Welder program gives you the hands-on training needed to prepare you for a flexible, rewarding welding career in industries from automotive fabrication, manufacturing, oil and gas, aerospace, and beyond!
During the ACE Certified Welding program, you will learn the standard techniques for cutting, welding and metal fabrication processes. As an ACE Welding student, you will also gain an understanding of welding inspection requirements, learn to interpret prints and layouts, and study the science behind metal production and purification, known as metallurgy. Get the technical training and certifications you need to become the skilled welder that employers in a wide variety of industries are searching for! Enroll in ACE today!
Why sit behind a desk when you can sit behind the wheel?
The ACE Commercial Driving program will prepare you for an exciting career on the road! Enroll today to receive hands-on training and learn to safely and proficiently operate tractor trailers to meet state and federal requirements. After successful completion of the program, you will have the opportunity to obtain a Class A or Class B CDL (Commercial Driver's License). Drive your career goals and secure a rewarding career in the trucking industry today!
Do you enjoy helping others enhance their appearance to look their best? Are you friendly, outgoing, and creative? The ACE Cosmetology program could be a perfect fit to prepare you for a career in the high-demand cosmetology field.
As an ACE Cosmetology student, you will learn hair cutting, color, texture services, nail care, makeup application, business development, retail knowledge and clientele management practices. The Cosmetology program offers you the opportunity to specialize in the areas of: Hair Styling, Nail Technology, Barbering or Aesthetics. Upon graduation, you will qualify to take the West Virginia state licensing exam to obtain a state cosmetology license. Enroll today to turn your passion for style into a rewarding career!
Accelerate your earning power with the ACE Diesel Mechanic program!
Get hands-on technical training and real-world experience to diagnosis, service, and repair diesel engines and heavy-duty equipment. As an ACE Diesel Mechanic student, you will have the opportunity to acquire hours towards industry and national certification. Fire-up your future with ACE!
Are you ready to electrify your future? Does the idea of a career as an electrician spark your interest?
The ACE Electrical Technician program will train you to install, connect, test and maintain electrical systems that bring electricity from power-generating plants to our homes, offices, schools and places of business. As an ACE Electrical Technician student, you will qualify to sit for the journeyman's license exam as well as have the opportunity to earn national certifications in the architecture or construction industry. Start your journey by enrolling in ACE today!
Turn your passion of helping others into a successful career as a Licensed Practical Nurse (LPN). The ACE Practical Nursing program is designed to help you enter the medical field with the hands-on learning and clinical experience you need to stand out in the job market.
You will gain relevant skills for the health care field, including measuring vital signs, performing wound care, pharmacology, medication administration and intravenous therapy. Upon completion of the program, you are eligible to take the national exam to obtain licensure as a Licensed Practical Nurse (LPN). Enroll in the ACE Practical Nursing program today to gain the skills you need to make a difference in patients' lives!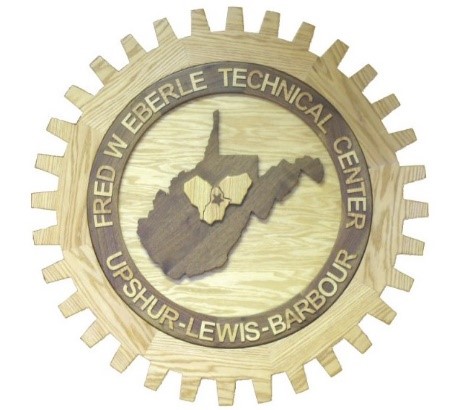 208 Morton Ave
Buckhannon, WV 26201


PHONE: (304) 472-1259
*Supplementary adult learning opportunities can be found at Fred W. Eberle Technical Center - https://www.fetc.edu
**State and national certifications/licensures available where applicable.