Monongalia County Technical Education Center
Monongalia County Technical Education Center is a career technical education center that specializes in career training for the following industries: HVAC Technician,Practical Nursing, and Surgical Technology.
For more information about any of these programs, please reference the information below.
OFFERING THE FOLLOWING PROGRAMS
Not comfortable with the current climate of your career? Turn up the heat to secure your future in the fast-growing heating and cooling industry.
The ACE HVAC Technician program will prepare you to install, maintain and repair heating, ventilation, and air conditioning equipment. As an ACE HVAC Technician student, you will have the opportunity to apply the practical knowledge and technical skills you master to earn national certifications in the construction industry. Fast-track your career as an HVAC Technician by enrolling in ACE today!
Turn your passion of helping others into a successful career as a Licensed Practical Nurse (LPN). The ACE Practical Nursing program is designed to help you enter the medical field with the hands-on learning and clinical experience you need to stand out in the job market.
You will gain relevant skills for the health care field, including measuring vital signs, performing wound care, pharmacology, medication administration and intravenous therapy. Upon completion of the program, you are eligible to take the national exam to obtain licensure as a Licensed Practical Nurse (LPN). Enroll in the ACE Practical Nursing program today to gain the skills you need to make a difference in patients' lives!
Do you have a passion for helping people? Are you interested in working in the healthcare field as part of a surgical team?
The ACE Surgical Technology program prepares you to work closely with surgeons, registered nurses and other operating room personnel to prepare the operating room and assist in patient care before, during and after surgery. As an ACE Surgical Technology student, you will qualify to take the national certification exam to become a Certified Surgical Technologist (CST). Enroll in the ACE Surgical Technology program to gain the skills needed to be a successful surgical team member!
*Graduates of the ACE Surgical Technology Program who have passed their certification exam, have the opportunity to earn an Associate of Applied Science Degree from Alderson Broaddus University! Learn more here.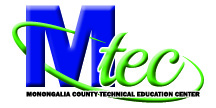 1000 Mississippi Street
Morgantown, WV 26501
PHONE: (304) 291-9240
*Supplementary adult learning opportunities can be found at Monongalia County Technical Education Center - https://mtec.mono.k12.wv.us
**State and national certifications/licensures available where applicable.