Ben Franklin Career Center*
Ben Franklin Career Center is a career technical education center that specializes in career training for the following industries: Electrical Technician, Surgical Technology, and Welding.
For more information about any of these programs, please reference the information below.
Ben Franklin Career Center is a participant in the ACE Advantage program, which provides low-cost or tuition free training options in West Virginia. Contact the school to learn more about eligible programs and additional qualifications.
OFFERING THE FOLLOWING PROGRAMS
Are you ready to electrify your future? Does the idea of a career as an electrician spark your interest?
The ACE Electrical Technician program will train you to install, connect, test and maintain electrical systems that bring electricity from power-generating plants to our homes, offices, schools and places of business. As an ACE Electrical Technician student, you will qualify to sit for the journeyman's license exam as well as have the opportunity to earn national certifications in the architecture or construction industry. Start your journey by enrolling in ACE today!
In-State Tuition:
$3,713.00
Out-of-State Tuition:
$3,713.00
Books and Fees:
$1,773.00
Do you have a passion for helping people? Are you interested in working in the healthcare field as part of a surgical team?
The ACE Surgical Technology program prepares you to work closely with surgeons, registered nurses and other operating room personnel to prepare the operating room and assist in patient care before, during and after surgery. As an ACE Surgical Technology student, you will qualify to take the national certification exam to become a Certified Surgical Technologist (CST). Enroll in the ACE Surgical Technology program to gain the skills needed to be a successful surgical team member!
*Graduates of the ACE Surgical Technology Program who have passed their certification exam, have the opportunity to earn an Associate of Applied Science Degree from Alderson Broaddus University! Learn more here.
In-State Tuition:
$3,713.00
Out-of-State Tuition:
$3,713.00
Books and Fees:
$3,290.00
Get the welding skills that employers demand! The ACE Welding program gives you the hands-on training needed to prepare you for a flexible, rewarding welding career in industries from automotive fabrication, manufacturing, oil and gas, aerospace, and beyond!
During the ACE welding program, you will learn the standard techniques for cutting, welding and metal fabrication processes. As an ACE Welding student, you will also gain an understanding of welding inspection requirements, learn to interpret prints and layouts, and study the science behind metal production and purification, known as metallurgy. Get the technical training and certifications you need to become the skilled welder that employers in a wide variety of industries are searching for! Enroll in ACE today!
In-State Tuition:
$3,713.00
Out-of-State Tuition:
$3,713.00
Books and Fees:
$3,448.00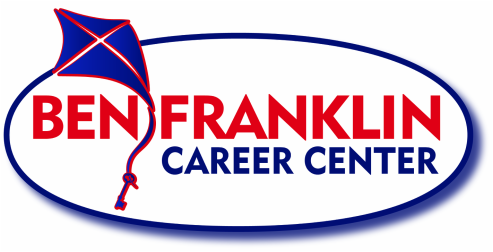 500 28th Street
Dunbar, WV 25064
PHONE: ​(304) 766-0369
*Supplementary adult learning opportunities can be found at Ben Franklin Career Center* - https://bf.kana.k12.wv.us
**State and national certifications/licensures available where applicable.